François has been a journalist since 2008. Originally from the South of France, François worked early on in francophone language communities around the globe. For many years, he reported from Mayotte and Madagascar, before moving on to Louisiana and Cambodia, always working with francophone minority communities. 
Having fallen in love with Vancouver Island and its exceptional natural beauty, François decided to settle in North Saanich in 2018. He joined Radio Victoria in the midst of the pandemic in March 2020 as the host and producer of Regards sur le grand Victoria – a weekly show dedicated to municipal affairs in the Greater Victoria.
Alexis has a communications background and started out as a volunteer at Radio Victoria in 2016. He then took on Le Débrief, an evening daily news show. This gave him the chance to get to know the francophone community of Victoria and to discover its diversity, as well as experiencing all the thrills and spills of live broadcasting! Since August 2018, Alexis has been responsible for the programming at Radio Victoria, which includes scouring for the latest hot songs in the French-Canadian scene, and training volunteers on radio equipment.
Pierre began his journalism career in the Yukon, working for a francophone newspaper, l'Aurore Boréale. He then went on to work for the daily newspaper The Whitehorse Star and the Whitehorse weekly Yukon News.
He specializes in legal and technological affairs, and he has written for several daily national and international newspapers. In 2017 he moved to British Columbia and discovered the local francophone community during a stint at the B.C. Federation of Francophones in Vancouver. Fascinated by the world of radio and an ardent defender of francophones' rights to access news in their language, Pierre has worked for Radio Victoria since April 2019.
Marie-Paule is a journalism and screenplay writing graduate. She is very happy to find herself in the midst of the radio universe once more, having been at the helm of a radio show for 10 years. Marie-Paule has a very varied professional background: in marketing and communications and as a woman of letters, she is fascinated by words and ideas. 
Since July 2020, Marie-Paule has covered the reporting of the press conferences on COVID-19 for Radio Victoria. She does so live from the small but dynamic city of Nelson, in the Kootenay West region of BC. 
Assistant in Communications & Events
Emma joined Radio Victoria in the summer of 2020 to work as the assistant in communications and events. Originally from Victoria, Emma lived in five countries and has an Arts background. Her Master's thesis focused on Marie-Gabrielle Capet (1761-1818), a little-known French artist. 
Emma co-hosts ARTAIR, a new show which provides listeners with an auditory vision of Art History.
Coordinator of Projects & Partnerships
Casandra is currently finishing a Bachelor's in Political Science at Concordia University. She previously worked for the Kootenay Coop Radio from where she derived her interest in minority community radio stations in Canada. She left Quebec and settled in Victoria in the Summer of 2020 and now works as the coordinator of projects and partnerships at Radio Victoria. Casandra is particularly interested in immigration and inter-nation issues.
Journalist & Project Manager
Mélinda is from Normandy. A multimedia journalist since 2009, she has lived and worked in France, Lebanon, Australia and Yellowknife. Her reporting focuses on women's rights, indigenous issues and migration. Mélinda is also responsible for projects in the field of media development. In September 2020, she moved back to Canada, this time to Victoria, with the intention of touring the island on a motorcycle and exploring its cultural diversity. Mélinda is in charge of the 'Chaque chose en son temps' project, aimed for seniors through radio programs and training.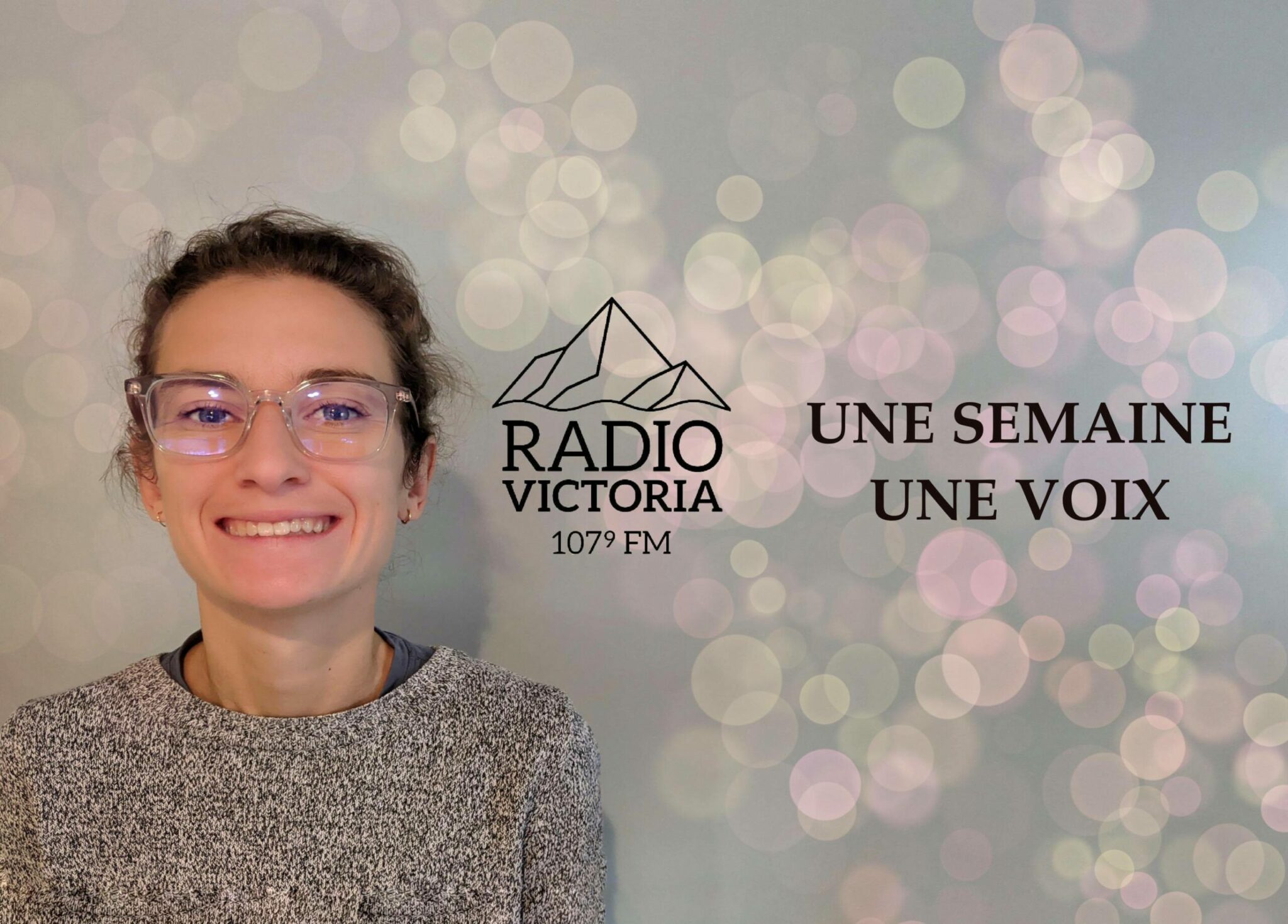 Originally from Moncton, New Brunswick, Geneviève moved to British Columbia in January to pursue her athletic career. Canadian record holder in the 3000m Steeplechase and finalist at the 2016 Olympic Games, Geneviève ranks among the best long distance runners in the world. She has a Bachelor's degree in Environmental Sciences and a Master's degree in Geography, whereby she spent several months in the Arctic examining the effects of climate change. She is active as a spokesperson for Acadian youth through the UNI Financial Cooperation and a mentor-athlete among young people from low-income families. As the founder of the annual women's running summit in New Brunswick, she is also an ambassador for women in sport. 
Geneviève is the host of the new show 'Une Semaine, Une Voix', for which she composed the music!
A food columnist and host of Tout nouveau tout chaud and Victoria et Compagnie, Virginie Beauchamp is active everywhere. A self-described foodie, Virginie is always looking for Victoria's best kept gastronomical secrets – and to share them with Radio Victoria's listeners. 
Known to Radio Victoria's listeners thanks to his legendary voice, Guy Pruvot, recipient of the Jacques Vallée 2019 prize, shares his passion for history and music each week in his shows Les cahiers de l'Histoire and Studio de nuit. A fine narrator, he is also the voice behind Contes en pyjamas. 
Charlotte is the former director of Radio Victoria and currently leads l'Association des Radios Communautaires de l'Ouest et des Territoires, working with Canada's eight french-language community radios in Western Canada and the territories. Charlotte hosts and produces Ma vie dans l'Ouest.
An avid music lover, Émilie brings the always-expanding world of rap to Radio Victoria's listeners in her show La dérape, co-hosted with her son Thomas. Émilie is also a columnist at Victoria et Cie.
A 150-word biography cannot do justice to Marie-Hélène, who's been involved with Radio Victoria for over six years. Born in Quebec, Marie-Hélène has taken on a variety of jobs from clown, mime and fortune-teller to provincial civil servant and a historical guide. As soon as she arrived in Victoria in 2013, she became the host of Portes ouvertes, a two-hour morning show on Radio Victoria. Since then, she's produced and hosted a variety of shows including  Contes pour grands enfants, Semaine de la Justice, Histoire, Émission pour les aînés, and in 2020, a series on nutrition, and edits Contes en pyjamas.
Hélène fell in love with Victoria after a short stay in 2016. A few months later, she decided to bid farewell to her Parisian life and her native France, and moved to Victoria. As a French teacher for the Royal Canadian Navy, Hélène takes full advantage of her free time to explore the beauties of Vancouver Island and the Province. A former co-host of the show Victoria & Cie, she is now a member of Radio Victoria's board of directors. 
A photographer and art curator by trade, Marina joined Radio Victoria in May 2019 and was the host of the morning show Bonjour Victoria ! until August 2020.
Marina remains actively involved with Radio Victoria, as a volunteer. She now co-hosts the show ARTAIR, which provides listeners with an auditory vision of Art History.